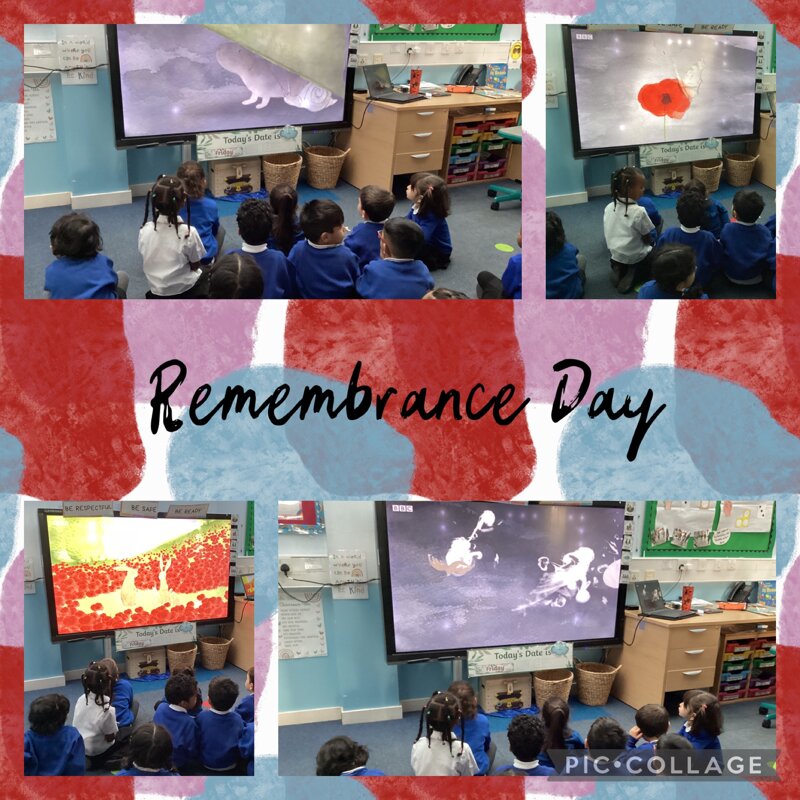 Today we took part in a minutes silence to show our respect to remembrance day. We discussed using the Cbeebies video what remembrance day is and why we dedicate a day to remember.
The children showed great respect and understanding of the story we shared. We discussed the emotions through colour and music and how this made us and others feel.
We also took part in creating our own poppies.