Welcome to Year 6 Sharks.
Our Class Teacher is Miss Cooke and our Teaching Assistant is Mrs Lawton.
We love to show our learning and are proud of everything we achieve in our classroom together. Please take a look at all the amazing learning we complete everyday on this class page, and talk to us at home about everything we have accomplished during our school day.
Spring Two
Spring One
Related Blog Posts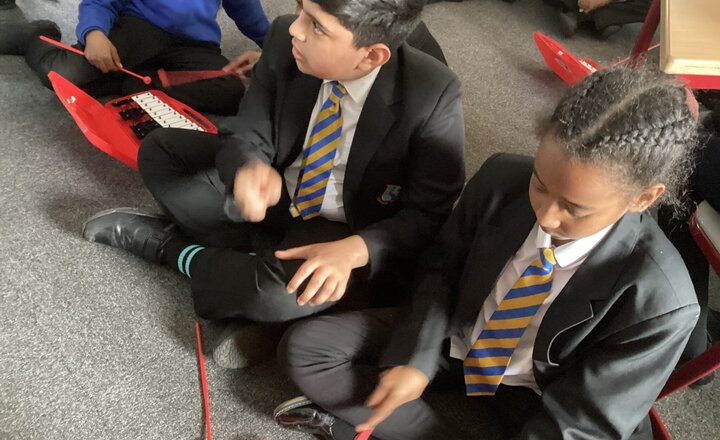 17 May 2023
Year 6 have been practicing reading musical notation and understanding the progression up and down the musical stave. We have learnt about crotchet, minim and dotted notes and their values (using our Maths skills to understand that a dot indicates half the value of the musical note added on…
Continue reading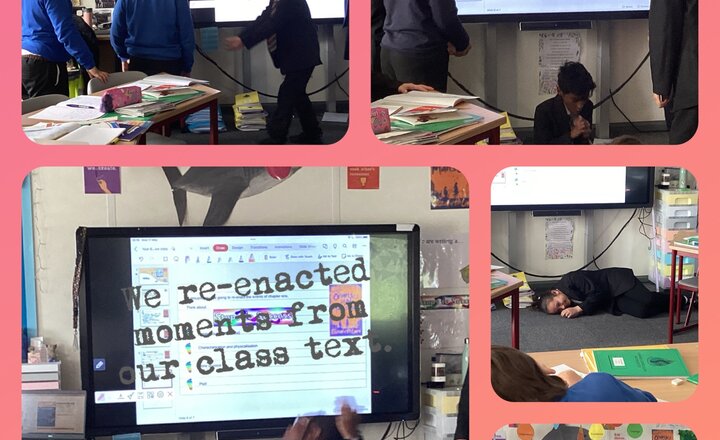 17 May 2023
In Year 6 this week, we have started to read about our new class text 'Oranges in No Man's Land'.
We have researched about the Lebanese Civil War - where the story is set - and learnt about how life changed during these times. Finally, we re-enacted the moment that the protagonist, Ayesha,…
Continue reading
27 March 2023
In our English lessons, we have discussed the importance of planning and how this skill is necessary throughout our lives. Sharks then chose their own method to plan for their alternative perspective narrative, retelling 'Wonder'.
Continue reading