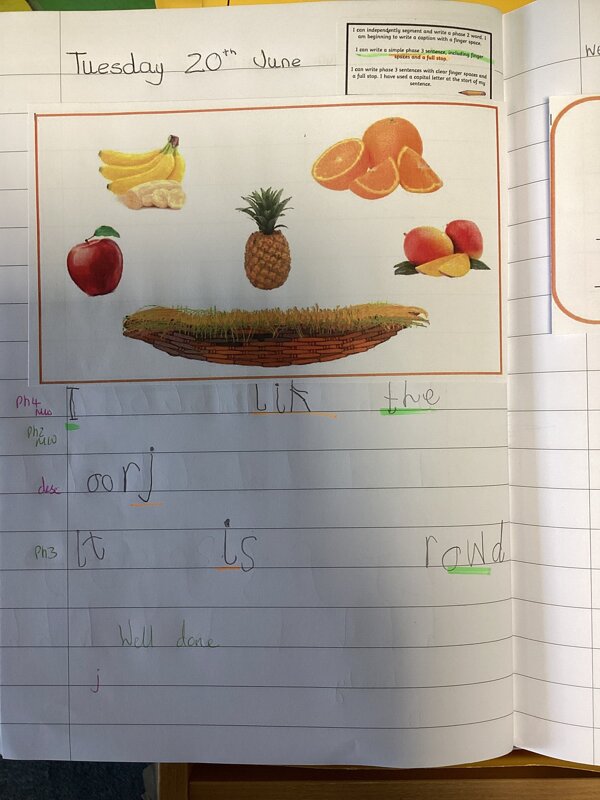 We have loved learning about different foods this week and we have been focusing on the fruits in Handa's Surprise. The children enjoyed using their senses to explore the fruit and discussing then as a class.

We have then chose our favourite fruit and wrote about it in our books.

In writing we are always focusing on finger spaces, letter formation and a full stop but this week we also focused on thinking of our own sentences.