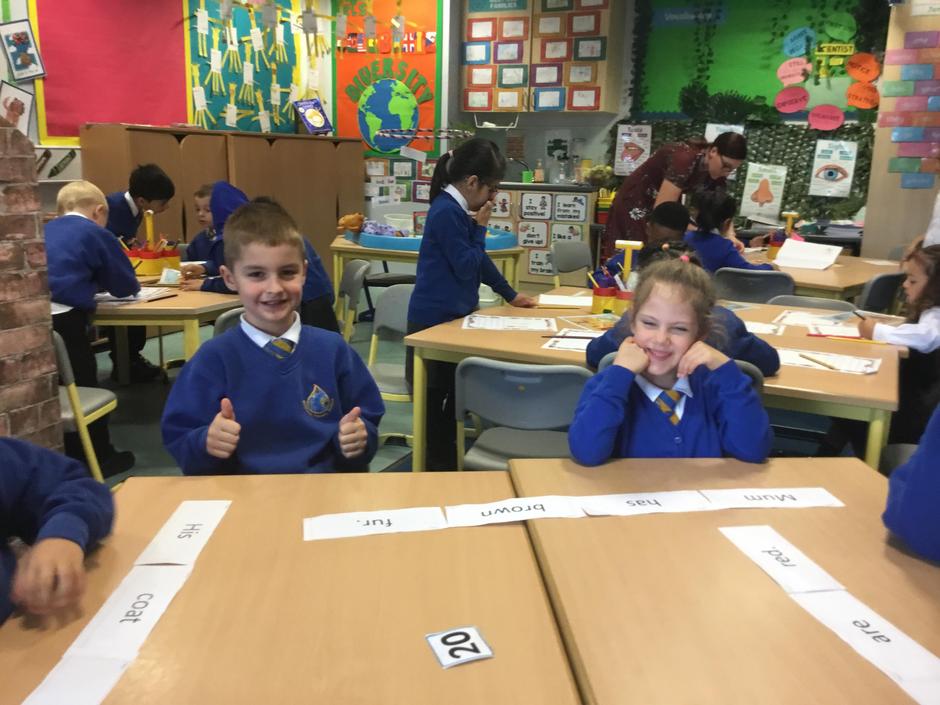 English
In year 1 this week, we have been beginning to learn about how to write SUPER SENTANCES!
We started our learning with unscrambling sentences , which helped us to understand that sentences must included all words and make sense! Next, we learnt that all sentences must include fingerspaces after each word - we worked really hard to include these in our writing! Finally, we begun to work on capital and lowercase letters.
Maths
This week we have focused on numbers to 20. We started by counting pictorial representations and identifying the correct number. Then we moved onto writing numbers to 20 by using pictorial representations. We learnt that all teen numbers start with a '1' and that is the tens column. We finished the week counting forwards to 20 from any given number. Miss Barker and I have been blown away with how hard the children have worked!
Science
During science in Autumn 1, Year 1 spend two weeks learning about the signs of Autumn. The children were able to recall lots of prior learning and continued to build new knowledge onto this. We learnt that during autumn there are less daylight hours and that is why leaves begin to lose their leaves. We also learnt that many animals prepare for hibernation.
History
This week we created a 3D mindmap of our knowledge of time. The children were presented with an range of stimulus that related to time, passing of time and change (clocks, sand timers, baby clothes, photos from reception etc). From these stimuli the children discussed what changes occur over time - their ideas were amazing! Finally, were discussed how things that have already happened are in the past and in history.