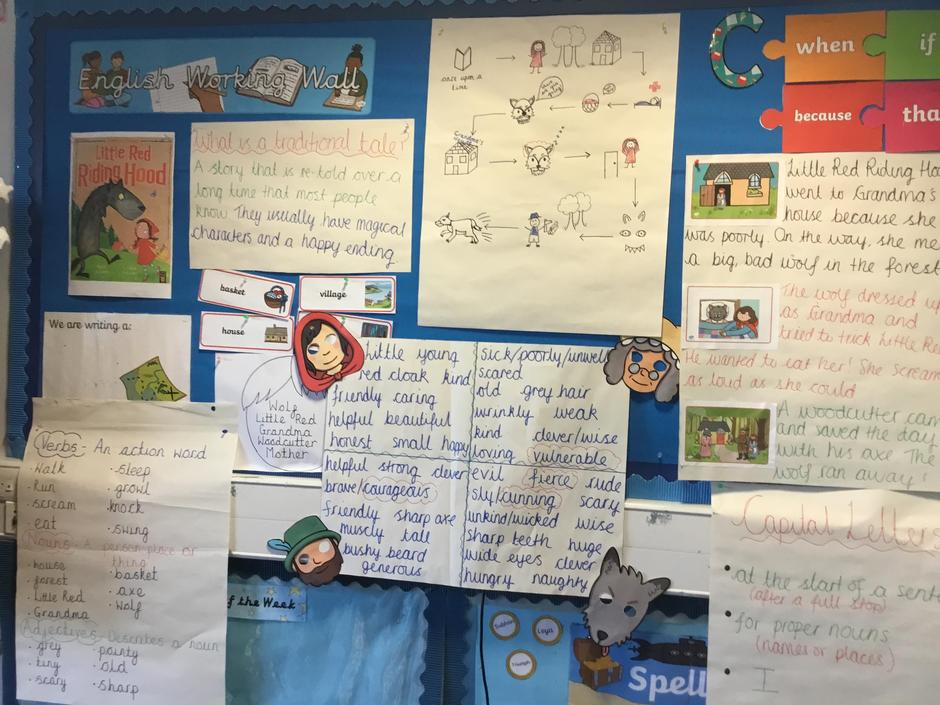 This week we have had another great week full of learning, it was lovely to meet the parents at our Meet The Teacher meeting on Wednesday. Thank you to everyone who attended.
In English we have completed our first independent write in Year 2, a re-tell of the story Little Red Riding Hood. We started the week by planning our writing, looking at what skills we needed to use to be fantastic writers. We used Talk for Writing actions to remember the sequence of the story which helped us a lot. We then practised constructing sentences using capital letters, full stops and adjectives.
In Maths this week we continued with our topic of Place Value. We looked at the Greater Than and Less Than symbols to compare 2 digit numbers, we did this using concrete materials first to secure our knowledge and then moved onto problem solving and reasoning. After learning how to compare numbers, we built on this knowledge to order a set of 2 digit numbers, looking at the tens and ones to help us.
In Encompass we looked at the question 'What is there to see in London?' learning about the famous landmarks in our Capital City. We looked at Buckingham Palace, Big Ben and the London Eye. We learned what they were and discussed why people might want to see them. Penguins were surprised to learn that the LondonEye can hold 800 people!
In Science we learned all about habitats. We discovered that a habitat is an animal or plants home and it should keep them safe, warm and sheltered. We then explored habitats local to us including Urban, Coastal, Woodland and Ponds. We looked at each one discussing where animals might live and what animals you may find in each one.