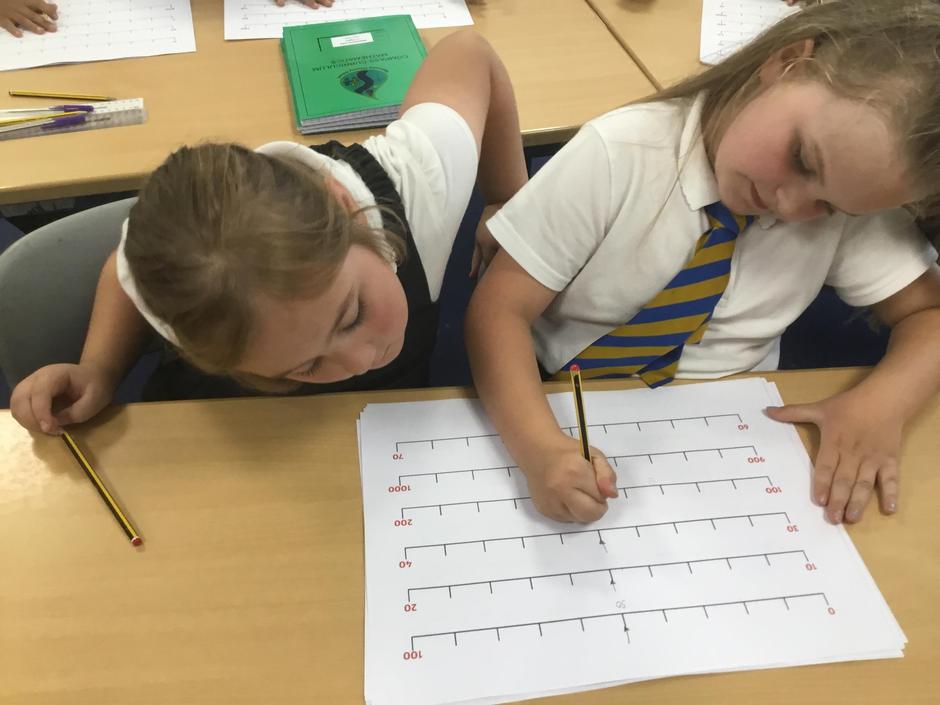 This week we have really settled into our routines in Jellyfish class and impressed Miss French with our independence.
English
In our English lessons this week we have been continuing with the story of Hansel and Gretel but we are focusing on a new genre of writing, a third person retell. We have spent a lot of time this week looking at the features of traditional tales, the sequence of the story Hansel and Gretel and all of the things we need to know before we can write our own third person retell. On Friday, we looked at characters emotions through an activity called role on the wall. We looked at how the character would feel on the inside and the emotions they would be feeling at different points of the story. Then on the outside how other people see the character! We had a lot of fun doing this!
Maths
In Maths this week we have continued with our place value and looked at three digit numbers. We spent time partitioning numbers and understanding that each digit has its own value. We spent our time in arithmetic looking at 10 and 100 more or less than a number which really helped us ready for our lessons on number lines!
History
This week in history we looked at what we mean by 'pre-history'. We now understand that pre-history is the time before humans wrote anything down. We looked at cave paintings and began to realise that this is how our nomadic ancestors in the Stone Age used to communicate! We learnt about a Stone Age village called Isimila in Tanzania which was discovered along with lots of axes and carved pillars.
Geography
In Geography this week we recapped some of our learning on the River Indus and what happens when it changes. We now understand that water levels in a river rise and fall depending on the monsoon season in Pakistan and India. We looked at how this extra water is used and can now explain how farmers use this water to irrigate their land.