Week commencing 9th October 2017
This week we had our super Harvest assembly. We practised our song so well every day this week and all of our hard work paid off as  we wowed our families and friends with our super singing and actions. We also wowed our teachers with our colourful autumn clothes that we wore especially for our performance! 
We know that harvest is a time to be thankful and to appreciate all of the food that we get to eat and share from all over the world.
We are very lucky.  
We have continued to learn about the Lost and Found story this week, thinking about sequencing the story and practising our writing to retell the story. We even re-enacted the story outside by working together and using the construction materials to make boats! We sailed away to find the lonely penguin and brought him home so that he could be happy and looked after. We have also really enjoyed watching the animated version of the story that our teachers found for us on YouTube.
Our fire station role play area in our classroom is the BEST! We love to play in there, pretending to be super hero firefighters. This week we took lots of cardboard boxes and made them into fire engines! We took them, lots of red paint, Miss Clarke and Miss Newbon outside so that we could have lots of fun painting so that we could put them in our fire station. 
We have continued our topic all about friendship this week too. We are getting to know and remember our school values and are using them everyday to help us be the best friends we can be. Next week we are so excited as we are going to make friendship cupcakes to celebrate all that we have learnt as we come to the end of our topic. We love being good friends and we love eating cake! 
Week commencing 2nd October
Another week has flown by in Reception.
We are well on our way to knowing our school values and we are using these daily to ensure we are always doing and being our best.
We have started to learn all about a beautiful story called 'Lost and Found' by Oliver Jeffers. It is all about a penguin who appears to b lost and in actual fact he is not lost at all! He just wants to have some friends. We have been doing lots of activities related t the story including shape penguins!! We've even learned all about the South Pole!
We are super excited about our Harvest festival too! We are learning a super song and cant wait to perform in front of all of our families and friends. We will post pictures and videos to show you all! Watch this space...
Week commencing 18.9.17
This week in Duck Class we have started to look at our first book for our topic of friendship. We have learned that everyone around us, including ourselves have a bucket! You cant see it! We learned a new word called 'invisible'. We have learned that to fill someones bucket you must be kind and loyal and to be a good friend and that we don't want to empty our own or anyone else's bucket or that makes you feel very sad and lonely.
We have started to find out all about the values that we follow at Waterside. We have learned that our red value is respect and that we do not only need to show respect for ourselves and others, but we also need to respect our learning environment too. We know that we look after each other and our things...that way we can fill buckets too!
We have had a brand new role play! We told our grown ups that we would love a fire station and now we have one! We are learning about the people around us who help us as part of our friendship topic and now we can be firemen and ladies too!
Another super week in Duck class. I wonder what exciting things might happen next week?
Week commencing 11.9.17
We have been super busy this week, getting to know each other and completing our baseline documents. We have shown our teachers all of the wonderful things we already know and have been telling our adults what we would love to see in our classroom! 
Teachers now know us really well and can see exactly where we are working at and we are so excited to start our topic next week on Friendship. Miss Newbon read our new story 'Have you filled a bucket today?' all about how to fill peoples buckets by making them feel loved and happy. We are all really good friends in Duck class already and we cant wait to learn more! 
Week commencing 4th September...Week one...complete!
And what a week it has been! We spent lots of time getting to know our new teachers and some new friends that have joined us at Waterside.
We have been busy getting to know our fabulous learning environment and all of the exciting new things for us to learn about and to explore! We haven't been the only busy ones though. Our teachers have been super busy, finding out all of the amazing things we already know and they have been interested to find out all of the wonderful adventures we have been on during the Summer break.
We have been showing off how super we are with our letters and numbers, shapes, reading and writing, as well as showing how fantastic we are at communicating and learning with others. We've been indoors and outdoors whenever we have liked and we've helped to make our room even more special by adding work onto our walls!
 
We have learned about our Dojo visual rewards. We are so excited to have our names on the shiny gold dojo! We know that that is a super star place to be!
Week one you have been amazing!
Hello little ducks! Welcome back to what is going to be a year full of fun learning whereby we will be making lots of new wonderful memories together!
We hope that you have had a fabulous Summer and are full of energy ready for the Autumn term. We have really missed you and are looking forward to seeing your smiley faces tomorrow.
Over the Summer your Mummy Ducks have been super busy creating a magical, nurturing environment in which for you to learn, grow and develop.
If you want a sneaky peek before the term begins, then scroll below and see whats ready and waiting for you!
Our beautiful new learning environment
3 . 7. 17
I can show you the world !!!
This week we have been learning about Aladdin! we have been so fascinated to learn about the Genies, their magic and how Aladdin was granted wishes.
This week we began our exciting preparations for our graduation which is on the 17th July!
We have been working hard and ready to show off our great work!!
We have also been practising hard on our races for sports day which is on the 11th July!
we hope to see you all there!!
26 . 6. 17
Tale as old as time - song as old as rhyme. Wow what a busy week we have had this week! it has been non stop from the word go!
beginning on tuesday we had another fabulous transition day, we WOW'd our teachers by setting the nursery a great example; showing them how to be good friends and do fantastic learning. 
Our Fairy tale this week has been Beauty and the Beast, we have loved reading the story and re-enacting it. We have done some excellent literacy and written a letter from Beauty, to the beast. On thursday we took part in a whole school dedicated Art day, we have created some SUPERB pond life pieces which will be available to buy from the School's Anniversary party on saturday 1st July.
We hope to see you there!!
Duck Class
19.6.17  You shall go to the ball!!!   This week in duck class we have learnt the fairytale Cinderella!
We have enjoyed learning the story and sharing what we have learnt, we have acted out the story and even written it out!! we have been checking our work this week to see if we have improved on our next steps and we are working really hard.
In maths this week we have been created castles by drawing around 2D shapes and learning about the differences between our castles and real ones. We have also been looking at halving and sharing, we worked together to see how we would share the cake at Cinderellas ball!
The teachers kept trying to take more cake though!! 
We have make some wonderful art pieces this week that are cinderella themed! we are very proud.
Our teachers are SO proud as we have achieved 100% green dojos in FS2L AND  FS2N this week!! well done ducks
12.06.17
What BIG learning we have been doing! This week in duck class we have been learning all about little red riding hood and that pesky wolf! An my what big EYES, EARS and TEETH he had!!
we have enjoyed acting the story out in pairs and groups and even dressing up as the characters!! We went on a journey to find grandma's cottage and how many steps it took us to get there!! we also compared the size of Grandma, little red riding hood and the Wolf.
We advanced in our writing this week and looked at character descriptions and writing them independently, we used fantastic words like "huge, scary, mean, wicked and sneaky" in our writing.
5 . 6 .17
FE FI FO FUM that is a new topic we can smell!
We have started our 'Fairy Tales' topic this week in duck class with 'Jack and the Beanstalk' being our book of the week. The children have enjoyed learning the story, acting it out and even writing the story. We have been writing some fantastic character descriptions of the giant and starting to use our 'WOW' words such as 'grumpy, scary and frightening'. In maths this week we were very lucky to have some magic beans to share with our friends. We have also been measuring and comparing giants feet to ours, we have never seen such big feet in all our lives!!.
We have been showing off our excellent performance skills on our new Role play 'X factor Stage'! We have also been working hard and doing some great learning in our fantastic reading area, ' our reading castle'. We have had a great first week back and can't wait to keep doing our great learning for the next half term.
22.5.17
This week in duck class we have been enjoying our final week learning about pirates! we have been looking at different pirate stories and adventures they have had. We have finished the week off by each writing our own exciting pirates adventures.! We have helped to create a 'pirate map maths' display in our classroom, in which we have been looking at doubling parrot feathers, the capacity of different objects, making patterns on pirate ship sails and the properties of shapes. 
We certainly have been busy!
Have a great half term from all the staff in duck class!
15.5.17 
This week in duck class, we have been busy telling people what we have learnt about pirates. We have been creating some wonderful pirate 'tools' including maps and eyepatches. We have shown some of these on  our display. We also created some instructions to find out buried treasure, and even drawn a map to show the way. Let's hope those pesky treasure thieves don't find it. We have been showing just how great we are with our writing and phonics in our weekly diaries too. We have been busy looking at shapes and how to identify how many vertices, faces, and sides they have. We have been doing lots of independent adding and subtracting in our heads. We are getting very independent now, and we love going into our classrooms to do adding up and taking away numbers by counting on or backwards! We can even write our own number sentences!
We have been talking lots this week! Our teachers wanted to know what learning we love to do, and what interests we have, keep your eyes peeled for our new topic after half term!! Its going to be so much fun!
8th May 2017
Shiver me timbers! What a week!
We have been stranded at sea and we had to write a message in a bottle to send out to sea! Our role play area has changed from a birthday party to a treasure island so that we can find the missing treasure.
We know all about the different ships that pirates live on and the way pirates live! We have been finding lots of treasure, here there and everywhere around our classroom, adding and it together and taking some away as it gets stolen from other cheeky pirates! We have to keep lookout from our ship and work together as a team to keep them away!
In Talk for Writing we have learned all about parrots in 'My Parrot Jim'. We learned two verses of the poem, thinking about the rhyming words and we managed to write the poem out all by ourselves using the pictures to help us with what comes next. We love writing in Duck Class.
We love our topic on pirates!
2nd May 2017
Pirates!
Ahoy me hearties! Our new topic for this half term is pirates! We discussed all of the things we already knew and what we would like to find out about. Over the next few weeks we have so many wonderful things to do!
On Friday we had our very special 'Pirate Day' where we all dressed up as pirates (even our teachers!) We had so much fun acting like pirates, making telescopes, pirate hats, parrots and even swords!!  On Friday we had a pirate party to celebrate Captain Cutlass' birthday! 
We now know how to dance like pirates too. We practise the pirate dance on the 'Five a Day' website everyday. It has taught us to move like a pirate and to learn new pirate words like 'hoist the sail!' and we even have to 'scrub the deck!'. It must have been tough being a pirate! We know we have to be god pirates or we might have to 'walk the plank!'.
We cant wait to learn more about pirates! This week we have made 'WANTED' posters because we need to find the pirates who tricked Captain Cutlass in our story 'Pirate Post'.
13th March 2017
This week in Duck Class we had a special arrival!
Four baby chicks! We decided to name them  Charlie, Jack, Henry and Daisy!. We had a super time learning all about the life cycle of a hen and discussing the features and changes from eggs to chicks!
We have been excited to learn how to care for the chicks and to discover everything that the chicks need to be happy and healthy.
                                                                                 ,
We had to be really quiet whilst the eggs were hatching and make sure they were warm. We cannot wait to hold them, they are very noisy!  
16th January
We have had a lovely week learning together all about celebrations and birthdays. We have been reading about Kippers Birthday together and learning to retell the story using Talk for Writing. We are getting very good at retelling the story.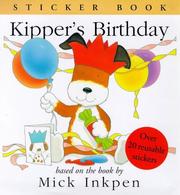 We have made Kipper a birthday card and written in it, made patterned wrapping paper for presents and made shopping lists for the party.
If you would like to send in photographs of your birthday celebrations that would be great!
We can't wait to celebrate Kippers birthday next week!
Have a look at all the other independent learning we have been doing too!
Week 09.01.16
Well we have had a busy week in Duck class. We have continued to learn about pets and had a visit from Miss Lukasiwecz pet dogs, Bella and Dolly. They were two lovely Cocker Spaniels that were very friendly. We saw them sit, roll over and listen carefully to Miss Lukasiewicz. We really enjoyed them visiting!
We also had a visiting theatre company who came and gave us a fantastic performance of the Snow Queen. We were all amazed by the show and enjoyed it so much. We have been talking about it for the rest of the week!
We ended the week with some lovely snow. We had a great time exploring and investigating the snow. As we don't get snow very often we spent lots of time outside, making snowballs, snowmen and enjoying exploring.
We can't wait to see what next week brings!
Week 02.01.16
Welcome back after our holidays. We hope you had a good rest and those of you who celebrated Christmas enjoyed your celebrations!
We are all now ready and raring to go with some more fantastic learning to build on everything we already know.
As always we have had a busy week learning and discovering together. We have been reading the story The Great Pet Sale by Mick Inkpen.
So we have been to our local pet shop to learn about what we will need to look after pets. We were very sensible and walked down to the pet shop with great attitudes. We had a good look around the shop and event saw a budgie called Derek!
We have some special pets coming to visit us next week!
Week 31.10.16
We hope that you have all had a brilliant half term. We are back to do some fantastic learning together and can't wait to see what learning we discover together.
We have been learning all about Diwali, we have made rangoli patterns, Diva lamps, done some dancing and played musical instruments along to the dancing. We have also done lots of learning about celebrations and discussed what we like to celebrate with our families. 
We also learned about Bonfire night safety and how to stay safe on the 5th of November. If you have enjoyed a celebration this week we hope that you have had a great time.
Duck Class
Week 10th October
What a busy week of learning we have been doing so much learning, have a look at our photographs to see what we have been up to.
Please remember you are all welcome to our harvest celebration on Wednesday 19th October at 9.10 in the school hall. Any donations of food will be welcomed and donated to the local foodbank.
Week 3rd October
We are now reading the traditional tale Goldilocks and the three bears. We have been thinking about the choices that Goldilocks made, eating the porridge, breaking the chair and sleeping in baby bears bed.
We have had another action packed week of learning together, just look at the photographs at what we have been doing. 
Week 26th September
We have continued learning about friendship. 
We have made a cheesecake together! Mmmmmmm
We listened carefully to the instructions and made a biscuit base, mixed cream, strawberries and sugar to make the topping. Then it went into the fridge to set. The next day we were able to share the cheesecake together and show even more friendship.
Week 19th September
Continuing our learning about friendship we have been reading the book Cowboys can be Kind. We are learning about ways to show friendship and kindness to everyone.
We have made cowboys hats and been showing kindness to our friends in our learning.
Can you see us showing friendship in our photographs?
Week 12th September
This week we have been learning about friendship.
We have made a friendship paper chain, decorated cakes for our friends and shown our friendship value to all our friends in the class. What a wonderful start to our time in duck class.
Week 5th September
We would like to say a big welcome back to children from our nursery and to some new children also. We are excited about the year ahead and can't wait to see what adventures and learning we will do together. 

From Mrs Donnellan, Miss Newbon, Miss Lukasewicz, Miss Lukasiewicz and Mrs Foster
Week commencing 11/7/16
We have had another busy week in Duck class with lots of learning and we have also been preparing for our graduation. We are almost ready to go into Year One. We have also sent home reports for all the brilliant children in duck class and also letter to let them know their class next year. If you have any questions about your report please speak to Miss Davies or Mrs Donnellan.
We would love to see all our families at the Graduation, it is on Monday 18th July at 1.15 in the school hall.
Please call the office to get tickets and then come into class afterwards for our open afternoon.
Week 04/07/16
Firstly we would like to say happy Eid to all of family and friends; we hope you had a lovely time celebrating. This week we have continued to learn about space and are developing a true understanding and interest for the topic. We are working hard to become truly independent in our learning and developing our skills ready for Year One.We have done lots of circle times this week and talking about how we feel about our transition to our new classes, we were all very honest and I know everybody is going to have a positive mind set during our transition period.
Have a look at the construction we have being doing with the Kapla this week, we are really using our imaginations to think about building new and different models. Can you build using blocks, lego or other construction? If you do, please send us a picture and we will put it on our page.
These last two weeks are going to be very fast and full of learning and we are sure we have lots of fun and enjoy our last few weeks together.
Our Foundation Stage Sports Day
01/07/2016
What a fantastic sports day we had today, I was so impressed with all the children they showed such determination and were perfectly behaved. You are such a credit to our school and make all of us so proud! We did lots of races today; we did a running race, bean bag race, egg and spoon race and a sack race! We got given stickers if we came 1st, 2nd or 3rd and even got to stand on a podium. Not everybody can win and we certainly think taking part is much more important aswell as supporting our friends.
We then all got to have a picnic on the field and enjoyed our dinner with our family and friends, it was the perfect morning.
Thank-you for everyone for supporting and we hope you enjoyed it as much as we did.
Week 27/06/16
This week we have been reading the story The way back home by Oliver Jeffers, continuing with our Space theme. We have enjoyed this story and learning about the aeroplane and the spaceship and how they got back home.
We had a fantastic afternoon of den building with our friends and families on Thursday. The rain stayed away for the afternoon but if it had come we would of have plenty of places to shelter. We have so much fun and can't wait to build some more dens and we will make them even better. Thank you to everyone for coming.
Week Beginning 20/6/16
This week we haven't had any visitors like last week but we have still continued to do lots of learning around our space book this week 'Whatever Next!'. This week our blog has been written by Tala and Aminah.
We have sequenced the pictures of the story using our knowledge from talk to writing to help us and then wrote the story. We have even used our own box to go to the moon and have a picnic with an owl! At the end of the week we then wrote the story of Whatever Next and produced some fabulous work!
Here is Tala's fantastic writing of the story.
This week we have also painted our hands and feet to design aliens, we loved it and want to paint the teachers feet next!
We have made alien space ships and even tried to go the moon ourselves.
We are also getting ready for sports day and have been practising our races and understanding the start and finish line, we are so excited for next Friday and we hope to see you all there.
Speak to you next week, Swan & Duck Class x
Week Beginning 13.06.16
It has been another busy week and lots of exciting things have happened in Swan and Duck Class. This week our blog has been written by Jessica and Setayesh.
Our Daddies came to school for dinner because it is Father's Day. We had lots of food, we had a tuna sandwich and chicken nuggets, our daddies had dinner from the dinner ladies too. We went outside with our daddies and our brothers and sisters, we were very excited. We even got to go on the big playground and use the big equipment, we wish our Daddies came to school everyday. We love our Daddies and it is nice to spend time with them.
On Friday we were ever so shocked, we went for a walk around the school and everyone had gone! We were very worried about their whereabouts, we wrote where we thought everyone had gone and thought maybe they had been stolen or even gone to the seaside! Luckily they had only gone for Sports Day, Phew!
We wonder what is going to happen next week!
Swan & Duck Class x
BIG POETRY READ!
What a fabulous afternoon reciting our poems aloud to a wonderful audience. We were all very proud of our poem and enjoyed ourselves. Parents, family and friends were invited to come into the classroom and share our learning together. We had a great time.
Thank you all who came.
The Big Poetry Read
We have been preparing for the Big Poetry Read all week during talk for writing. We have really enjoyed ourselves and we can already perform the poem after only two sessions!
Haaniya Maqsood performing 'Read to me' By Jane Yolen
This half term we are learning all about Space and its wonders!
As we love to read here at Waterside we are going to focus on 4 different books throughout the half term.
-Whatever Next
-The way back home!
-How to catch a star
-On the moon
Our trip to the Blue Planet Aquarium.
We had a fabulous time and we all got to experience new and interesting things. We were very lucky to watch a show at the beginning of the day, the show allowed us to see some of the animals being fed. There were two scuba divers and they were wearing equipment to help them breath under water. In the tank there was lots of animals such as sharks, sting rays and thousands of fish! The lady scuba diver got to feed the fish using a bottle which she shook into the water, she then fed the sting rays by putting fish into their mouths. One of the sharks however thought they were a sting ray and kept hugging the scuba diver!
We got to see lots of wonderful creatures such as jelly fish, star fish and even electric eels!